Care & Cure Science Café
28 May 2021 @ 15:00

-

16:00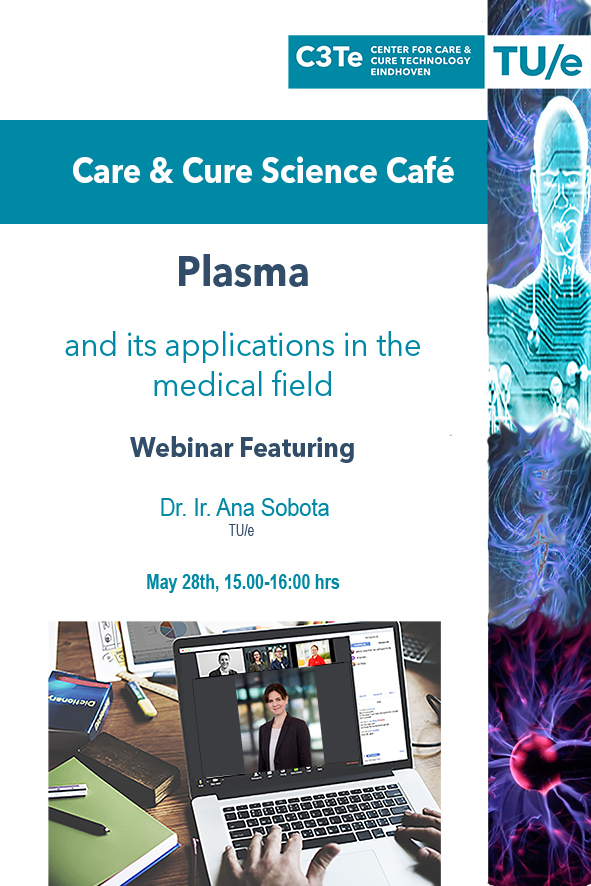 On the 28th of May, from 15:00 until 16:00, the next Care & Cure Science Café will be held!
C3Te has invited Dr. Ana Sobota to talk about "Plasma and its applications in the medical field"
Plasma is the 4th state of matter. Most of the known universe is in the plasma state, plasma is used in many of the crucial industrial processes today, but it can also be used in medicine. To develop the medical applications expertise in a wide range of disciplines is necessary, from (plasma) physics all the way to clinicians. My focus is on the plasma physics aspects. I research atmospheric pressure non-thermal plasmas and how they interact with different targets. This is crucial for the understanding of how plasmas affect (living) tissue and for developing a successful application in medicine.
Due to the Corona situation the Care & Cure Science Café will be in the form of a webinar (participants will receive the MS Teams link on the day of the webinar).