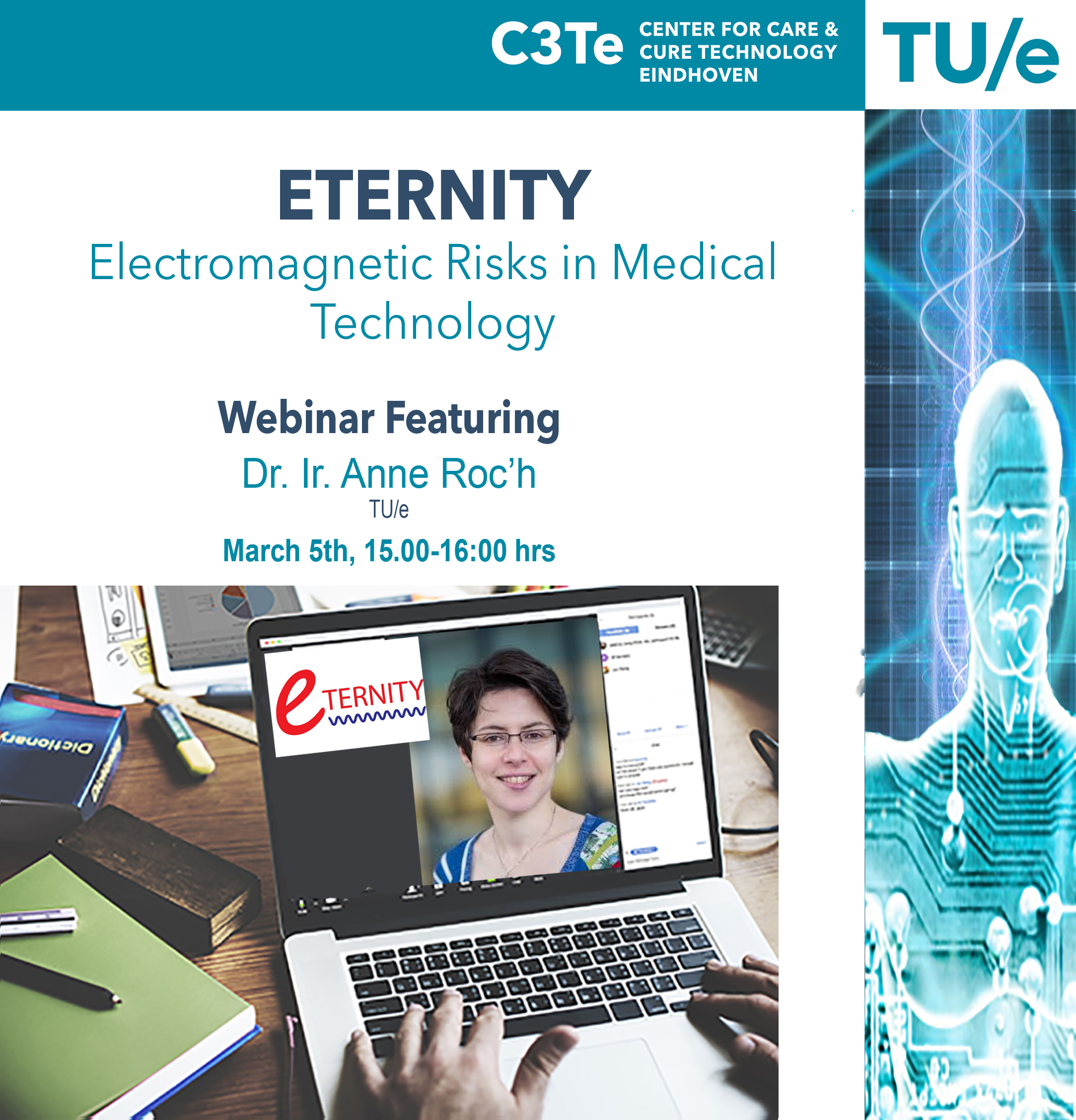 Subscribe now for the next edition of the Center for Care & Cure Technology (C3Te) bimonthly Science Café. Due to the Corona situation the Care & Cure Science Café will be in the form of a webinar (participants will receive the MS Teams link on the day of the webinar).
European Training Network on Electromagnetic Risks in Medical Technology (ETERNITY)
Anne Roc'h, Electrical Energy Systems (EES) group.
ETERNITY will create a long-lasting multidisciplinary, academic-industrial network for doctoral training, with leading European industries and academia, to achieve a breakthrough in the design of innovative medical equipment where the risk of EMI has been managed at its core: with wearables, with on-board platforms and with collaborative care systems for hospitals. ETERNITY is about including the risk management of EMI in the design of innovative, electronic medical equipment. This shift is both urgently needed and mandatory.
The key targets of ETERNITY are:
Scientific: to propose and master solutions to the scientific challenges of the inclusion of EMI risks into the electronic design of medical equipment (ranging from wearables with biosensors to complex systems of systems).
Training

: to steer a dedicated group of young European pioneers towards leading positions in the highly innovative field of electronic designs for medical technology.

Industry-academia network

: to build a direct international transfer path, involving people and technology, between leading European universities and industries across all sectors of the medical technology market.

S

ociety

: to enable safe and reliable medical equipment and innovation, in our modern environments: in medical institutions, at home and while being on the move.