Lunch Lecture Neways – Challenges to be solved in Medical Hardware Engineering

On the 4th of May during the break, from 12h30 until 13h30, Neways will host a lunch lecture to tell you everything about their company. The lecture will take place via MS Teams.
Neways Technologies solves customer challenges in a number of industry domains, specifically also in medical devices. They make available embedded systems designs to customers, thereby enabling their customers to deliver great value and innovative solutions to the market. Together with their customers they are striving for serving patients with the best healthcare.
In hardware engineering for embedded systems in medical applications several aspects are special compared to hardware engineering in general. There are a number of challenges to be solved besides the tasks that generic domain hardware engineering provides. The spectrum ranges from pure documentary work due to regulatory reasons to functional safety. After all, the main challenge one faces in medical hardware engineering is single fault condition safety, whereas the medical device shall remain single fault safe after the single fault condition.
By example those and several other typical medical domain challenges are shown and how these can be solved.
As a special example the so called CellVAS therapy device will serve.
This device enables treatment of e.g. autoimmune diseases by applying very low current of very specific frequency characteristic on the patients skin.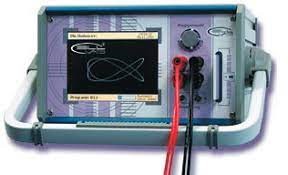 Are you interested in this online lecture, subscribe now!
(The MS Teams link will be sent on the day before the event only to subscribed participants).