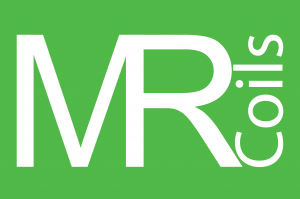 MR Coils BV
MR Coils BV is a spinoff company of the University Medical Center Utrecht that can provide specialized and innovative Magnetic Resonance Coils for MRI systems. Since september 2009 the team has experience in building 7 Tesla MR coils for imaging and spectroscopy. With MR Coils BV this experience can be shared to other MR research groups by providing coils for a custom specific research on humans or animals.
In addition to custom specific RF coil designs, MR Coils BV has several products to purchase including multi transmit and multi nuclei coils, combined with a high density of receiver elements tuned for the human head, neck and breast (see product site).
To incorporate the latest state of the art RF coil technology in the designs, MR Coils BV is based on a close collaboration between the high field research group of the UMC Utrecht. Our development department started out located at the UMC Utrecht. Due to growth of the group we moved to a bigger location in Zaltbommel. Now we are situated in a beautiful 2000 m2 work/ office space.
We developed the following spin off companies to support MR Coils: IE Components, MR Mechanics, MR Code, MR Installation & Testing, MR Production& Service and MR Focus.